Seattle Airport (SEA) - SeaTac Airport
Use this website to quickly find the most important information about Seattle - Tacoma International Airport: Flights (Departures, Arrivals), Parking, Car Rentals, Hotels near the airport and other information about Seattle airport. Plan your travel to SeaTac Airport with the information provided in this site.
Seattle Airport (IATA: SEA, ICAO: KSEA), also known as SeaTac Airport, officially known as Seattle-Tacoma International Airport, the largest airport in the Pacific Northwest region of the United States. It is located 12 miles south of downtown Seattle.
The airport serves SeaTac, Washington and all the Seattle metropolitan area and is the main hub for Alaska Airlines, Alaska Airlines and its regional subsidiary Horizon Air. It is also a hub for Delta Air Lines serving as a getaway to Europe and Asia.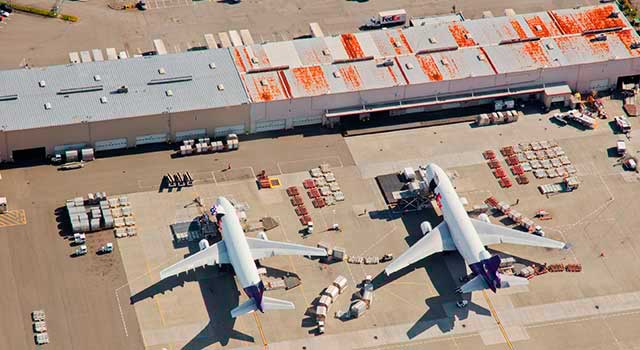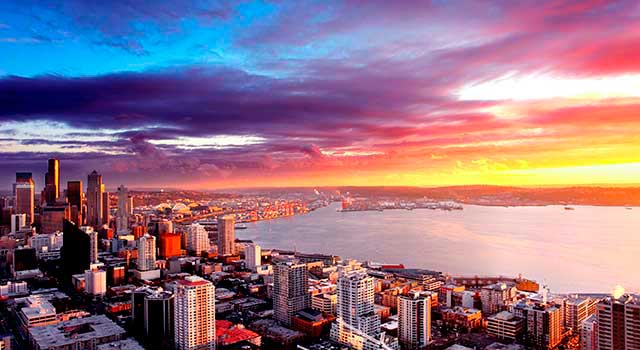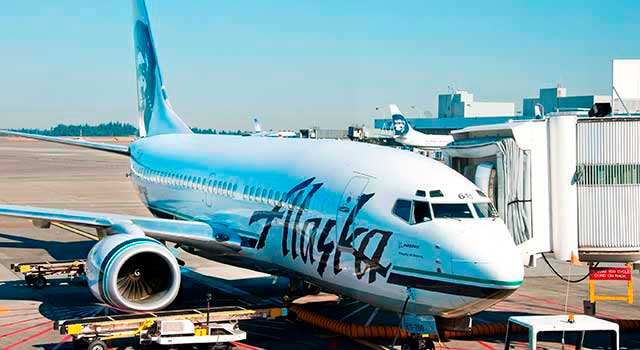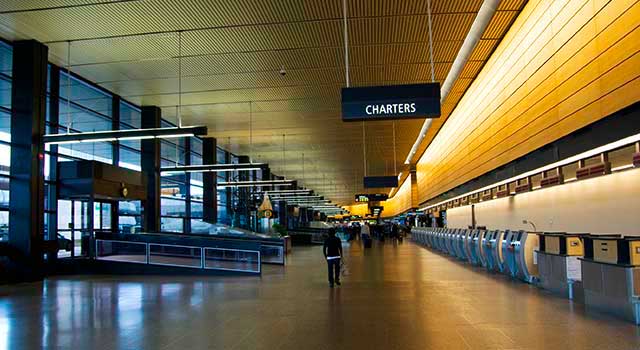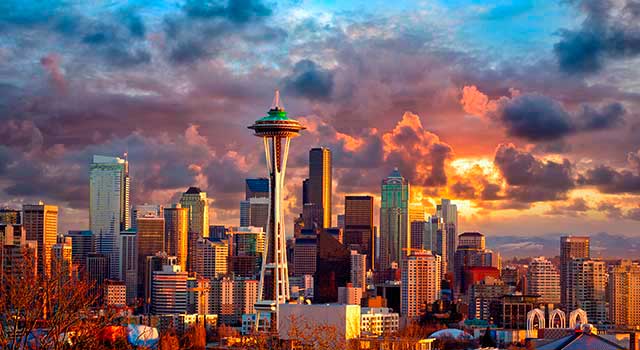 Seattle airport has three runways, the newest one was opened in 2008. The three of them are parallel and run nearly north–south, west of the passenger terminal.
In 2015 the Seattle airport handled 42,340,537 million passengers, a number that ranks as the top one in terms of passenger traffic for the airport.
Terminals
Seattle airport has one Main Terminal and two satellite terminals: North Terminal and South Terminal
Both satellite terminals are connected to the main terminal through and underground people mover system.
- Central Terminal: It has 4 concourses: A, B, C and D.
- Concourse A: has 14 gates
- Concourse B: has 13 gates
- Concourse C: has 7 gates
- Concourse D: has 10 gates
- North Satellite Terminal: it has 12 gates (N1-N3, N6-N11, N14-N16)
- South Satellite Terminal: it has 13 gates (S1-S12, S15). All international arrivals are handled in this terminal, excepting those from airports with customs preclearance.
Facilities and Services
There are different shops, restaurants, cafés and duty-free shops located and divided through the following areas: Central Terminal, Pre-Security, Baggage Claim, A Gates, B Gates, C Gates, D Gates, N Gates, S Gates.
ATM's, Currency Exchange, local products and souvenirs, shoe shines or a massage bar is also available at the airport.
The airport has also more than 15 permanent art installations and rotating temporary exhibits. It also hosts performances of regional and national musicians as well as free Wi-Fi through the airport.
Car Rental
Transport
- Rail: The SeaTac/Airport Station connects with the airport. Location: 4th floor of the airport parking garage.
- Sound Transit: Sound Transit Express Routes 560 and 574 pick up and discharge passengers from the main terminal bus stop on the lower drive.
- Metro Bus: King County Metro Bus system and Sound Transit regional express buses provide service to and from the airport.
- Bus: A bus service that runs to downtown Vancouver through Quick Shuttle with stops at: downtown Seattle, Bellingham Airport, and drop-off stops just inside the Canadian–U.S. boundary and at the Vancouver Airport.
- Taxis: Yellow Cab is the only company that offers taxi service. Location: 3rd floor of the parking garage.
To get more information, click on the Transportation online page.
Seattle Airport in numbers
- It has one main terminal
- It has four concourses: A, B, C and D
- Two satellite terminals: North and South
- It is located 12 miles south downtown Seattle
- In 2015 handled over 42 M. passengers
- It has a parking garage
Contact information
Address: 17801 International Blvd, Seattle, WA 98158, United States
Phone: +1 206-787-5388
Lost & Found center
Phone: (206) 787-5312
In case of stolen item: Police Department Phone: (206) 787-3490.